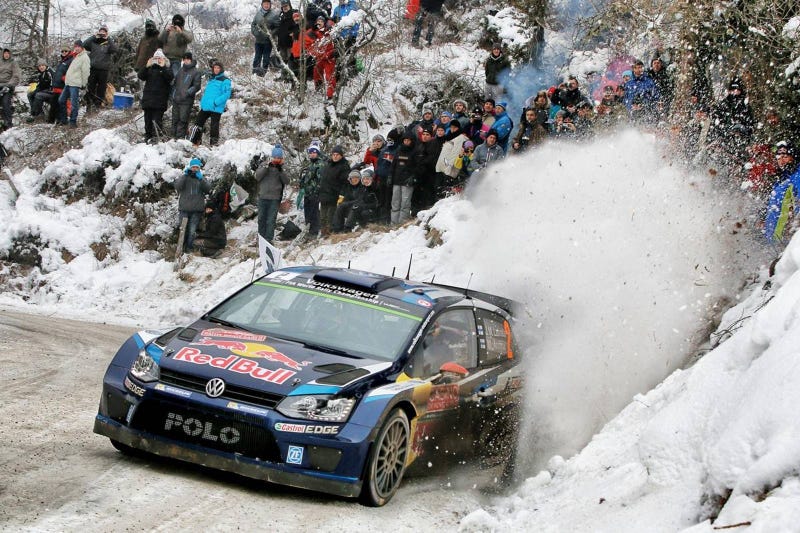 Few motorsports series have done more to improve their media game than the World Rally Championship in the past few years. In 2014 they launched WRC+, a subscription service that provided daily review shows, live tracking maps, and live video stage coverage on select stages to anyone with a computer and the internet. A month later they followed that up by adding WRC+ to their mobile app, meaning you could watch and follow the rally while out and about. Now, thanks in part to Red Bull, they're stepping their game up yet again with free video coverage on Red Bull TV.
For each of the 13 rounds of the 2017 WRC season Red Bull TV will air a nightly review show of the day's action. On every Saturday of the rallies they will also do a live, 75 minute mid-day broadcast of one of the stages, thereby providing a free live stage without stepping on the toes of WRC+ and their power stage finale. Red Bull is also bringing in major motorsports personalities (read: retired Red Bull drivers) to co-present the shows, starting with Mark Webber for Rallye Monte Carlo.
With the fastest rally cars in the sport's history set to debut and the most open and competitive championship field in decades there's never been a better time for increased coverage (and increased free coverage). I applaud Red Bull and the WRC for once again finding ways to make the sport accessible to fans around the world. For more information on the programs check out the full release from Red Bull here.