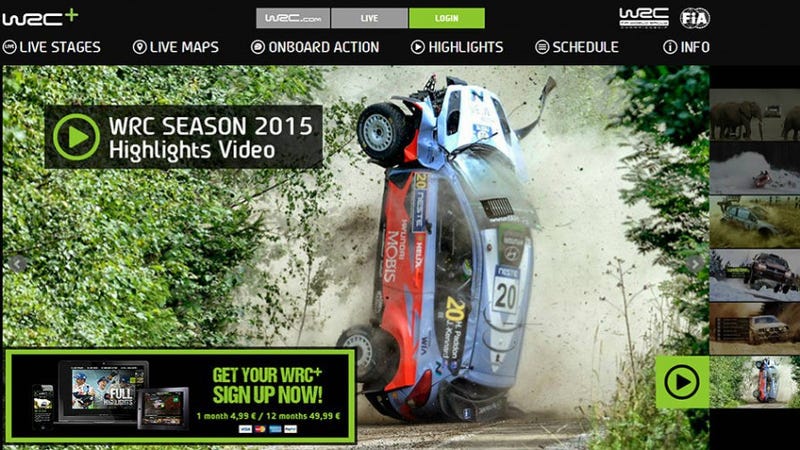 Like rally, but have never tried the excellent WRC+?
http://www.wrc.com/vs/en/index.ht…
Well, they are running a promotion at the moment where the first month is free (you can cancel the subscription at any time, but after the first month they will charge you 4.99 EUR/around $6US). Anyway a month is easily long enough to catch up on all the highlights from the year so far, including last months storming Rally Argentina.
Errrr, go get it rally fans!