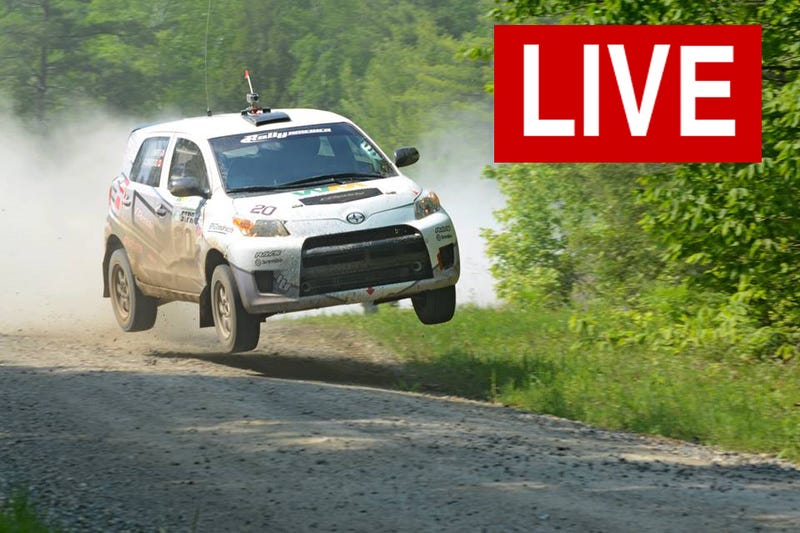 If anyone in this world loves to race Andrew Comrie-Picard is definitely that person. As early as age 8 the Alberta native was racing BMX bikes in Canada, by age 10 he was teaching himself how to slide around in the family farm truck, and at age 12, after his mom gave him an R/C car to keep him out of (more) trouble with the farm truck, he became part of a world championship R/C team, traveling the globe racing R/C cars. Ten years later, while studying at Oxford, Andrew began racing rally cars in Europe, planting the seeds for his motorsports career. Once back in North America he began working as an entertainment lawyer in New York and occasionally rallying an ex-factory Lada Samara in Canada, but it was only a matter of time before the call of the internal combustion became too strong and Andrew left his legal job for a full time career in motorsports.
In 2002, with a move to a Mitsubishi Evo IV, Andrew won both the Canadian Novice Championsip and the Canadian Open Class Championship, becoming the only person to achieve both in the same year and scoring the first major success of his racing career. Since then he has won multiple rallies in both Rally America and the Canadian Rally Championship, was crowned the North American Rally Champion in 2009, and competed in the first five rounds of X Games Rally Car competition, coming away with a bronze medal in 2010.
Beyond rally Andrew has competed in Targa Newfoundland, winning it in 2008 and 2012, the Baja 1000, the 2010 drifting championship, and this past Sunday he raced Pike's Peak (not for the first time), getting his Scion xD rally car to the summit in the impressive time of 12:39.891. Basically if there's a point-to-point race somewhere in North America Andrew has probably raced it. Andrew has also expanded his career to include television, acting as a host, stunt driver and consultant for TV/film, and television producer. His portfolio includes Discovery Channel's "Ultimate Car Build-Off," Speed TV's "BattleXross," and now History Channel's "Top Gear." He's also begun hosting a series on Yahoo! Autos called Open Road, with the first episodes to be released shortly.
Andrew has five university degrees, including a B.A. from The University of Trinity College (University of Toronto), an M.A. from Trinity College, Oxford, and MBA and LL.B. (law) degrees from McGill University. He has been a competitive rower, choir singer, amateur playwright, and competed on the Oxford University Blind Winetasting team.
Andrew will be here starting at 2 PM and will stay as long as possible. He has a wide range of experience and knowledge to call upon, meaning this is your chance to ask a wide range of questions. Let's see what you've got, the floor is yours!
UPDATE: Andrew had to leave but he says he really enjoyed the session. Thanks everyone for the great questions!
Lead photo credit: Joshua Bressem