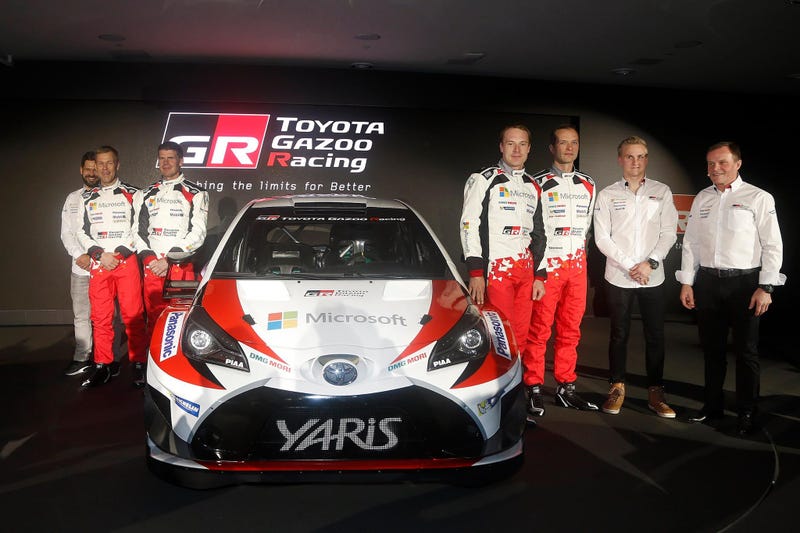 Jari-Matta Latvala has joined Toyota as there top driver for the 2017 season rounding out the team with Juho Hänninen. This pushes earlier signing and WRC 2 champion Esapekka Lappi to the role of test driver though Gazoo Toyota Racing said they may enter a third car in some rallies this season.
The news came today at a press conference in Finland that included the news of Latvala joining the team as well as the unveiling of the car. This comes not long after M-Sport announces their signing of Ogier. That just leaves Andreas Mikkelson left of the formers VW drivers with little to no rumour on his trajectory. Ostberg is also not officially signed though it seems he may be in a privateer effort with D-Mack.
Maybe the star of the show was the Yaris, that looks super mean in full livery and huge spoilers. 33 days until Monte Carlo!