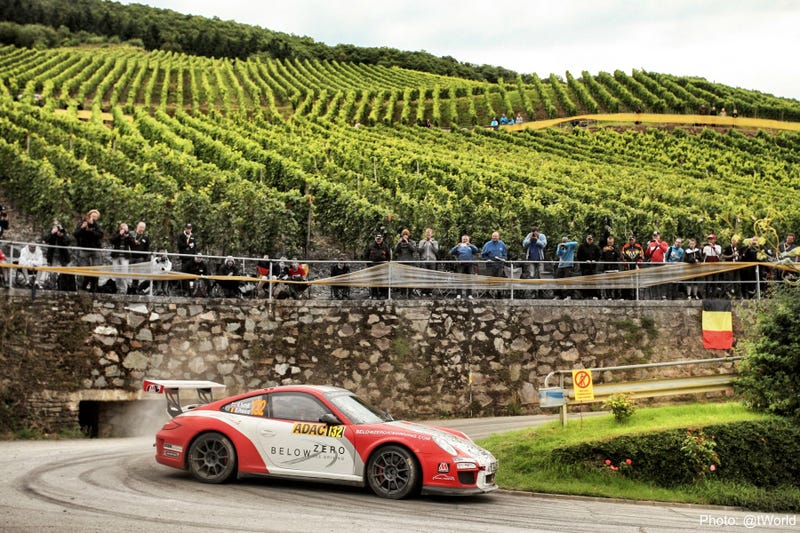 Tarmac! Woo! Time for round 11 of Fantasy WRC 2015.
I just came back from doing this (twice), so I'm exhausted. This will be another express round. Sorry about that, folks. First a look at the last round and the current points.
We've begun the process of dropping worst scores, and as a result we've had yet another change for the lead. Marric and Dusty Ventures have swapped positions at the top of the order, with Dusty now leading by a scant 11 points. The top 8 are now separated by just 20 points with three rounds left.

(This is where the points standings would go if Kinja wasn't being Kinja. Feel free to click here to see how things stand)
This year Rally de France leaves the Alsace region and returns to the legendary island of Corsica, with the WRC running the legendary roads of the Tour de Corse for the first time since 2008. In addition to this meaning a return to one of the best and most legendary rallies in the world, it means an event that most drivers have never run. There's only one previous winner in the field, Dani Sordo, and his win came when the rally wasn't part of the WRC.
And now, game time! Here's the official Entry List, and the always useful points spreadsheet is here, just waiting for your analytical eyes pretending to look at something important while your boss walks behind you. And while you're at it, you can also look at the driver's data and statistics.
If you're new to our game, welcome! You can check the rules and awesome prizes here.
VOLKSWAGEN MOTORSPORT - VW POLO R WRC
Sebastien Ogier (FRA) - Avg last 10 rounds: 21.1 - Avg France: 14.5
Jari-Matti Latvala (FIN) - Avg last 10 rounds: 12.2 - Avg France: 13.3

CITROËN TOTAL ABU DHABI WRT - CITROËN DS3 WRC
Kris Meeke (GBR) - Avg last 10 rounds: 6.5 - Avg France: 7.5
Mads Østberg (NOR) - Avg last 10 rounds: 10.0 - Avg France: 5.6

M-SPORT WORLD RALLY TEAM - FORD FIESTA RS WRC
Elfyn Evans (GBR) - Avg last 10 rounds: 6.3 - Avg France: 8.0
Ott Tänak (EST) - Avg last 10 rounds: 5.9 - Avg France: 8.0
HYUNDAI MOTORSPORT - HYUNDAI I20WRC
Thierry Neuville (BEL) - Avg last 10 rounds: 8.3 - Avg France: 9.3
Dani Sordo (ESP) - Avg last 10 rounds: 6.3 - Avg France: 8.0

SINGLE CAR TEAMS AND INDEPENDENTS:
Andreas Mikkelsen (NOR) - VW - Avg last 10 rounds: 10.5 - Avg France: 12.0
Hayden Paddon (NZL) - HYUNDAI - Avg last 10 rounds: 5.8 - Avg France: N/A
Lorenzo Bertelli (ITA) - FORD - Avg last 10 rounds: 0.1 - Avg France: N/A
Kevin Abbring (NDL) - HYUNDAI - Avg last 10 rounds: 0.0 - Avg France: N/A
Stephane Lefebvre (FRA) - CITROEN - Avg last 10 rounds: 0.5 - Avg France: N/A
Robert Kubica (POL) - FORD - Avg last 10 rounds: 0.6 - Avg France: 0.0
Bryan Bouffier (FRA) - FORD - Avg last 10 rounds: 6.0 - Avg France: 2.0
Martin Prokop (CZE) - FORD - Avg last 10 rounds: 3.7 - Avg France: 1.0
Stephane Sarrazin (FRA) - FORD - Avg last 10 rounds: 3.4 - Avg France: 8.0