It's only the start of May, and we're already heading towards the third event of the FIA World Rallycross season! This round takes place at Mettet in Belgium, a tricky track that usually catches out a title candidate. With EuroRX joining in, this is a great opportunity to kickstart your Fantasy WorldRX campaign too.
Last time in Portugal, it seemed like it was business as usual with a win to Johan Kristoffersson. However, the torrential snow that came during the semifinals sort of mixed things up. Andreas Bakkerud took the top qualifier spot, getting more and more to grips with the EKS Audi despite finishing fourth in the final. The rally legends Sebastien Loeb and Petter Solberg finished second and third, while Timmy Hansen and Guerlain Chicherit (!) struggled with the tricky conditions.

In our Fantasy Game GiuRX took the victory, but as everyone had a rather low score, this round may not count towards the final score for anyone. AntMic remains in the lead with a third place in this event. Only three points separates him, TurboThomi and GiuRX in the first three places, so this is almost as tight is it gets.
Mettet is one of the tracks that were new for the first season of WorldRX in 2014, and consists of tight corners and a couple of high speed chicanes. The first corner is always a bit of a lottery here, and the fight for the spots often continues to turn 2 and 3. The joker isn't straight forward either, and we often see some drivers lose time here.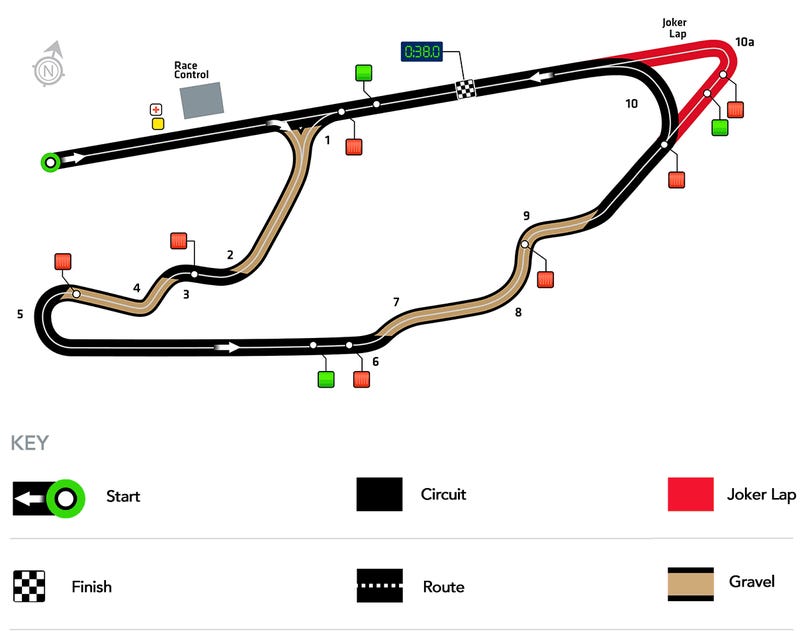 TRACK DETAILS:
Lenght: 1149 m
Tarmac/Gravel: 61% / 39%
Lap Record: 00:38.074 (Johan Kristoffersson)
Previous Winners: Johan Kristoffersson (2017), Mattias Ekström (2016), Topi Heikkinen (2014, 2015)
Joining the WorldRX regulars in an ex-EKS Audi S1 rund by Cometoyou Racing is former WRC driver Francois Duval. The Belgian usually enters his home round, with the results depending on how he gets along with the car that day. Certainly a welcome addition to this round, who will mix things up a bit. Another notable driver is Cyril Raymond, who makes his debut in EuroRX in a Peugeot 208 this weekend. He's been dominant in RX2 the last couple of years, and will enter the remaining EuroRX rounds and the WorldRX round at Estering.
In order to enter Fantasy WorldRX, post your top 6 drivers in the comments section. You may only pick one driver from each team, but you can mix drivers from WorldRX and EuroRX as you like. All the drivers available to pick is listed below, and the deadline is the start of Q1 saturday morning European time. All the rules, teams and other information are further described in the link below:

The season standings will be maintained in this Google Spreadsheet, and the stats are also available if you want to do more research. The qualifying summary and live finals can be watched on Youtube on Sunday (might be geoblocked).
PSRX VOLKSWAGEN SWEDEN - VOLKSWAGEN POLO R
#1 Johan Kristoffersson (SWE) - Avg last 10: 27.10 | Avg BEL: 22.50
#11 Petter Solberg (NOR) - Avg last 10: 20.80 | Avg BEL: 24.25
OLSBERGSMSE - FORD FIESTA
#4 Robin Larsson (SWE) - Avg last 10: 7.90 | Avg BEL: 7.00
#96 Kevin Eriksson (SWE) - Avg last 10: 8.30 | Avg BEL: 11.50
EKS AUDI SPORT - AUDI S1
#5 Mattias Ekström (SWE) - Avg last 10: 20.60 | Avg BEL: 21.33
#13 Andreas Bakkerud (NOR) - Avg last 10: 18.60 | Avg BEL: 10.25
GRX TANECO TEAM - HYUNDAI I20
#7 Timur Timerzyanov (RUS) - Avg last 10: 6.40 | Avg BEL: 9.25
#68 Niclas Grönholm (FIN) - Avg last 10: 7.00 | Avg BEL: 4.50
TEAM PEUGEOT TOTAL - PEUGEOT 208
#9 Sebastien Loeb (FRA) - Avg last 10: 19.10 | Avg BEL: 19.00
#21 Timmy Hansen (SWE) - Avg last 10: 18.00 | Avg BEL: 17.75
#71 Kevin Hansen (SWE) - Avg last 10: 9.80 | Avg BEL: 0.00
GC KOMPETITION - RENAULT MEGANE RS
#36 Guerlain Chicherit (FRA) - Avg last 10: 2.00 | Avg BEL: 0.00
#74 Jérôme Grosset-Janin (FRA) - Avg last 9: 4.67 | Avg BEL: 0.00
G-FORS - RENAULT CLIO
#14 Jere Kalliokoski* (FIN) - Avg last 6: 4.17
#87 Jean-Baptiste Dubourg* (FRA) - Avg last 8: 12.38
DA RACING - PEUGEOT 208
#19 Magda Andersson* (SWE) - Avg last 5: 3.80
#23 Andrea Dubourg* (FRA) - Avg last 5: 2.00

EKLUND MOTORSPORT - VOLKSWAGEN BEETLE
#76 Philip Gehrman* (SWE) - Avg last 3: 9.00
#86 Anders Bråten* (NOR) - Avg last 2: 1.50
TEAM JC RACE TEKNIK - FORD FIESTA
#90 Thomas Bryntesson* (NOR) - Avg last 6: 16.83
#91 Ola Frøshaug* (NOR) - Avg last 6: 8.83
SINGLE CAR TEAMS AND INDEPENDENTS
#6 Janis Baumanis (LVA), Ford Fiesta - Avg last 10: 10.20 | Avg BEL: 5.50
#8 Peter Hedström* (SWE), Volkswagen Polo - Avg last 10: 13.80
#10 Kornel "Csucsu" Lukacs* (HUN), TBA - Avg last 5: 4.80
#15 Reinis Nitiss* (LVA), Ford Fiesta - Avg last 1: 30.00
#39 Florent Béduneau* (FRA), Peugeot 208 - Avg last 1: 11.00
#48 Lukas Walfridsson* (SWE), Renault Clio - Avg last 7: 4.71
#49 Michael De Keersmaecker* (BEL), Ford Fiesta - Avg last 10: 0.90
#50 Attila Mozer* (HUN), Audi A1 - Avg last 2: 3.50
#54 Mats Öhman* (SWE), Ford Fiesta - Avg last 10: 4.60
#55 Paulius Pleskovas* (LTU), Ford Fiesta - Avg last 5: 0.20
#56 Rodolphe Audran* (FRA), Peugeot 208 - Avg last 2: 0.00
#64 Kjetil Larsen* (NOR), Volkswagen Polo - Avg last 1: 3.00
#66 Gregoire Demoustier (BEL), Peugeot 208 - Avg last 9: 0.33 | Avg BEL: 0.00
#67 Francois Duval (BEL), Audi S1 - Avg last 5: 4.00 | Avg BEL: 6.67
#72 Ulrik Linnemann* (DNK), Volkswagen Polo - Avg last 2: 10.50
#75 Mario Barbosa* (PRT), Citroën DS3 - Avg last 1: 0.00
#77 Rene Münnich* (DEU), Seat Ibiza - Avg last 6: 7.50
#83 Patrick Guillerme* (FRA), Peugeot 208 - Avg last 3: 2.33
#92 Anton Marklund* (SWE), Volkswagen Polo - Avg last 10: 19.20
#99 Ales Fucik* (CZE), Skoda Fabia - Avg last 1: 0.00
#102 Tamas Karai* (HUN), Audi A1 - Avg last 10: 5.00
#111 Derek Tohill* (IRL), Ford Fiesta - Avg last 10: 8.40
#113 Cyril Raymond* (FRA), Peugeot 208 - Avg last 10: N/A