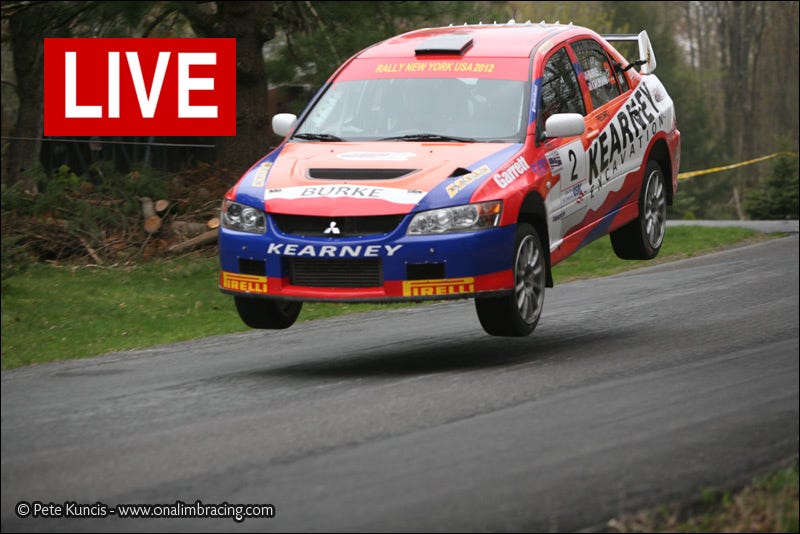 Alex Kihurani is the co-driver I most try to emulate. He's thorough, professional, committed to his craft (he regularly practices his note calling via in-car videos, often speeding them up for an extra challenge), friendly, very intelligent and knowledgeable, and, having sat with over 30 drivers in his career in all manner of car and drivetrain layout, highly adaptable. Which makes it really annoying that he's actually half a year younger than me.
The groundwork for Alex's inevitable road to the rally world was laid down when his father was a child. Kihurani Gakuu grew up in Kenya in the 1960's and 70's with the famed Safari Rally going right past his front door. When Gakuu moved to Pennsylvania in the late 70's he searched for the American rally scene, at last finding the Susquehannock Trail Performance Rally in 1981. Twelve years later in 1993 Gakuu took six-year-old Alex to that same rally, and the bug was planted.
To say Alex became infatuated with rally is a gross understatement. By age 10 he had embedded himself in the online rally community, which in ye olde dial-up days of 1997 was little more than a mass email system. Through this he became familiar with the drivers, co-drivers, and teams of American rallying, picking up the nickname "The Rally Brat" along the way. At age 12 he co-drive his first TSD road rally and by age 13 he managed to convince other teams (and his parents) to let him ride in the back of the tow rig to various rallies across the eastern half of the U.S. and Canada (one time his parents drove him down to Baltimore and left him at a shopping mall to wait for a rally team to pick him up and take him to Minnesota). By the time he finally got to co-drive his first stage rally at age 16 he'd attended eighteen events.
In the ten years since that first rally as a co-driver Alex has competed in the U.S., Canada, Mexico, the United Kingdom (he used "studying abroad" as a cover for getting into British rallying in 2008), and, thanks to those of you who made donations, Finland last year with Chris Duplessis. He's run a total of 75 events and earned 20 wins, including X Games bronze with BMX-legend-turned-rally/rallycross-racer Dave Mirra (Alex rode with Dave during Mirra's rookie Rally America season). He's experienced winning, he's experienced rolling, he's even experienced co-driving with his arm and leg in a cast (did I mention he's committed?). In October he'll be returning to the U.K. to once again co-drive in Europe (officially he's moving to his employer's London office, but really it's all about the co-driving). Personally I wouldn't be surprised to see him in the European Rally Championship within the next 5-10 years, nor would I be surprised if he becomes the first American, driver or co-driver, to win a European championship event since Jon Buffum in the 80's.
Alex is a wealth of information about rallying and co-driving. He's also a wealth of crazy and absurd stories, some of which you can probably coax out of him with a well worded question. As I posted earlier, co-driving is one of the best gigs in motorsports, and if anyone can tell you how to get into co-driving, or even just how to get into the rally scene and attend rallies, it's Alex. So let's see what you've got for questions, the floor is officially open.
UPDATE: Alex had to go, thanks for another great session!
Lead photo credit: Pete Kuncis/On A Limb RacingBottom photo credit: Meegan Rally Videos
Third photo: the reason you should NEVER put photos from your childhood on Facebook