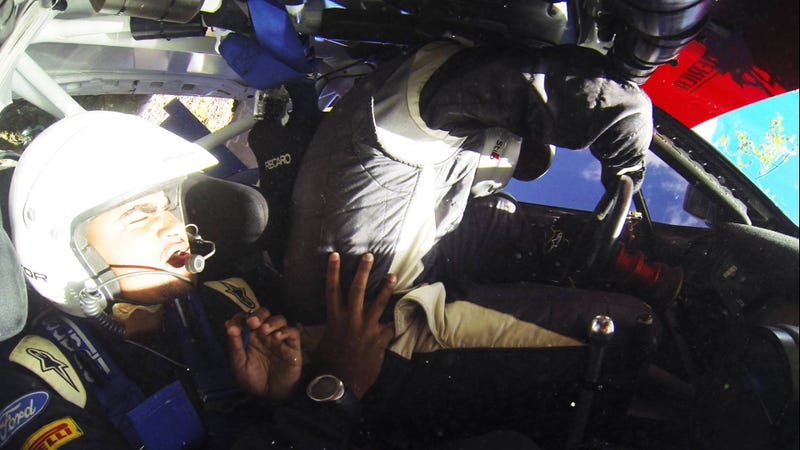 Monday 9:00am, June 23 2014 - Central London
Manager: "Hey Alex. You alright? [In the British sense of saying "How are you?"] How was your holiday? Belgium right? Did you have a race?"
Me: "Yeah. It was a really nice event in Ypres. Really pretty town; really good beers too."
Manager: "Ah right. That's a WWI historic site isn't it? I think I went there for a school trip when I was younger."
Me: "Yep - yes it is. Saw a fair few of those school trips there as well for the 100 year anniversary."
Manager: "Ah right. Did the race go well for you then?"
Me: "I mean - we got through it. Had a little roll on the first day but managed to keep going and score a couple points at least."
Manager: "What? Are you ok?"
Me: "Yeah, of course I'm ok. It was a really soft roll…the safety equipment is good. A bit stressful getting through the rest of it though. Cars just don't seem to like getting tipped over."
Manager: "I'm surprised you would just..turn up to work right after that."
Me: "Yeah - well, after that kind of week, it's kind of nice coming back to a place where it's quiet, nobody is yelling, and your desk can't flip over and catch fire."
Colleague: "Hey Al - I'm making pot of tea. Would you fancy any?"
Hi, I'm Alex Kihurani, you might remember me from such films as Easier Said Than Done, or articles such as My Parents Left Me in a Shopping Mall to get Picked up by a Rally Team, Moving to Europe Purely for Rally, and The Internet Raises $22K for American Driver to go to Rally Finland. Really, I'm simply one of the biggest rally fans you'll ever meet over the span of, literally, a lifetime. As such, I've always had to find a way to integrate the greatest motorsport into my livelihood, whether it was making my website count as a middle school project so that I could go out watching events, dropping college classes and rearranging my major to go rally on the opposite end of the country, selling everything and moving to Europe as an adult, or like many of you, blowing all for my vacation time rallying then turning up to work the next day no matter what..because one vacation day spent in bed is one day you could be racing.