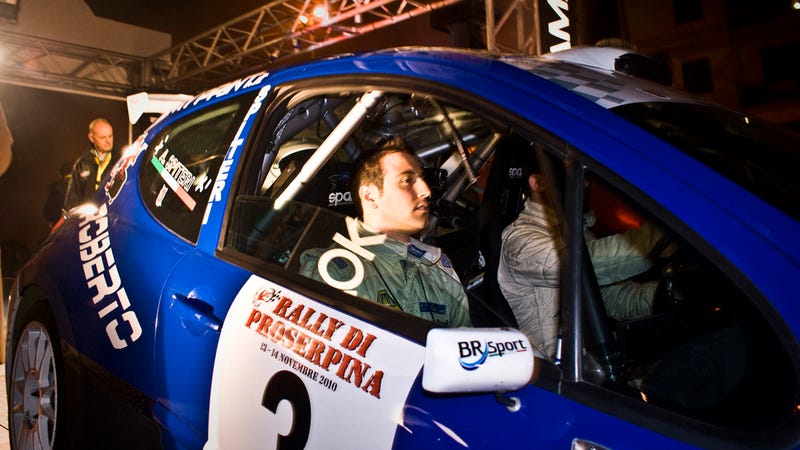 Co-driving is like being the drummer in a rock band. Often forgotten and overlooked, sitting in the shadow of the lead singer, but without a good drummer to keep the beat the whole song falls apart. This analogy not only applies to the pace notes, but actually holds true for the rally as a whole. From the start of the concert [day] when the drummer [co-driver] raises his drumsticks [pillow] over his head and knocks them together yelling "1-2-3-4" [chucks it at his driver's head yelling "Wake up!"] to the end of the event when the drummer has to drag the teetering lead singer out of the afterparty before said singer makes a fool of himself doing drunk karaoke (actually that one's pretty much a direct crossover).
Full "Behind the Scenes" archive
Put some coffee on, Muriel, it's gonna be a long one. This is a return to the technical posts, a description and explanation of some of the many duties of a co-driver during a rally beyond just reading the pace notes. As always, every co-driver and every team does things a little differently, so this is effectively a generalization. In the previous technical posts we've talked about the prep leading up to the rally, making sure the co-driver bag is ready, and when last we left off in the technical posts we'd made it through recce and were trying to pick up chicks in the hotel bar. So now let's jump ahead nine or ten hours to just after the morning's first pillow-missile has been launched.