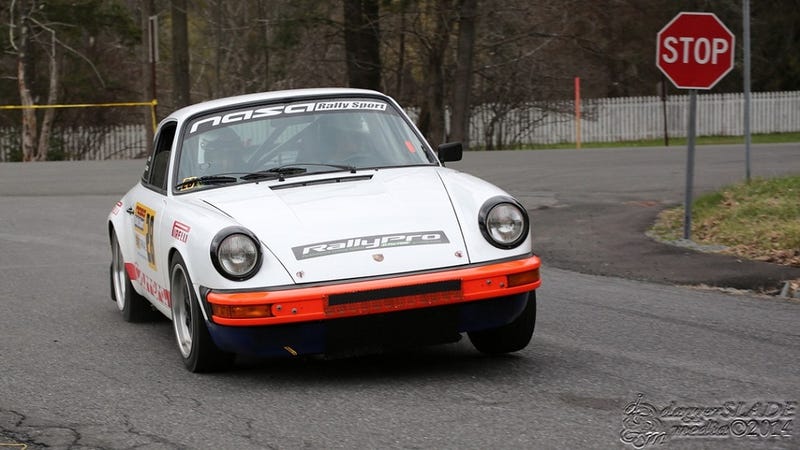 The Empire State Performance Rally has been known as the only tarmac rally in the US, and the only one in North America besides the famous Targa Newfoundland. After a departure to gravel this year, the organizers are hoping to return to tarmac in the spring of 2016.
At last year's tarmac event, several stages had to be canceled for safety due to non-rally traffic disobeying stage marshals and entering closed rally stages. This problem can happen at any rally, but it was more pronounced at ESPR. Far more people live and travel on paved roads, and despite closure signs put up well before the event, they don't expect their usual route home to be closed for a rally.
To avoid this issue, ESPR became a gravel event for 2015, taking place entirely on privately owned roads where traffic would not be an issue. It was originally scheduled for the spring, but the unusually heavy snowfall this past winter left the roads impassible, even for rally cars. The event was rescheduled twice, and finally took place November 7-8.